Customizing Co-Evaporated Perovskites: from Small Areas Solar Cells to Mini-module

Customizing Co-Evaporated Perovskites: from Small Areas Solar Cells to Mini-module
Dr. Annalisa Bruno
Energy Research Institute @ Nanyang Technological University (ERI@N), Singapore
29th June 2022 10:00-11:00 CEST (on line)
The first VIPERLAB Webinar offered by a no VIPERAB scientist Scientist is given by Dr. Annalisa Bruno, principal Scientist at the Energy Research Institute at Nanyang Technological University (ERI@N) leading the Thermally Evaporated and Tandem Solar Cells team and a tenured Senior Staff Scientist at Italian National Agency for New Technologies, Energy, and Sustainable Economic Development (ENEA).
In her talk, Dr. Bruno will show why thermal evaporation is a promising perovskite fabrication technique to bring this technology closer to reliable and extended production, by relying on excellent size scalability, promising stability, fine composition control, and surface adaptability . During her speech Dr. Bruno will present their achoieved results on highly efficient, large area, PSCs where the MAPbI3 perovskite is deposited by thermal co-evaporation and their optimized and customized strategies for n.i.p and p.i.n strictures, and how the co-evaporated MAPbI3 is formed intrinsically strain-free and the PSCs shows remarkable structural robustness and impressive thermal stability
She will also show the optimization strategies over large areas, have offered opportunity to achieve the record PCEs up to 18.7% for active areas larger than 10 cm2. Looking toward building-integrated photovoltaics the team has also developed colored semi-transparent PSCs and mini-modules with a wide range of colors.
Dr. Bruno will further discuss how these results represent a significant step toward the commercialization of the perovskite technology
Further details are given below
Informations
Dead line to partecipate: June 28th 22:00 CEST
The access is free !!!! But we heartily welcome if you are interested to participate if you register asap. We have limited seats available and they will be offered on a "first come first served" basis
More information about how our Webinar platform work here
Videos/slides are now available. C

lick the link below
👉

Click here To Participate

To access post-event to the videos / slides: login to activate the links in the agenda below.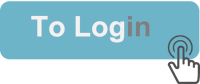 Are you interested to access and you aren't already registered ??!!!! Join our community first!!!! by free subscribing to our VIPERLAB KEP/VAPo platforms!!!!.
The platforms we use to share our knowledge !!!!!!