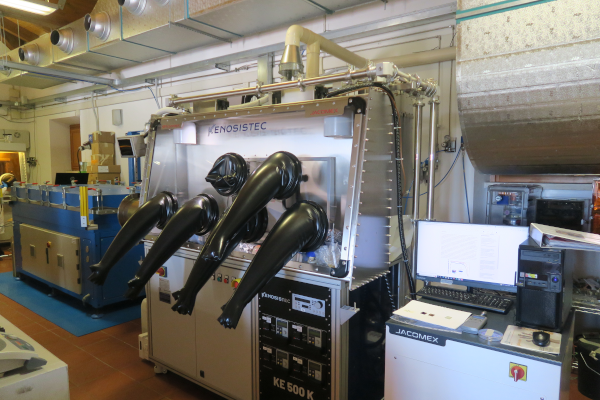 This infrastructure consists of two main infrastructures: the first, CHOSE@ROME, is located on the campus of the University of Rome Tor Vergata (Italy), and focuses on technological manufacturing processes and device characterization. The second, CHOSE@TURIN, associated with the University of Turin (Italy), is focused on the development of materials from the point of view of chemistry.
CHOSE Infrastructure proposes technologies and equipment for the single and tandem module fabrication based on well-defined fabrication protocols, or on request, with user-defined protocols.
automated cell/module manufacture in Glove Box and air up to large format
Characterization and accelerated life time (ALT) tests
Material formulation and synthesis of transporting layers via CHOSE@UNITO
AIT Austrian Institute of Technology is Austria's largest research and technology organisation, More than 250 experts are working on the energy systems of the future. Photovoltaics, together with other renewable energy sources, will form the central pillar of our future energy supply. In the field of photovoltaics, AIT offers more than 20 years of experience applying beyond state-of-the-art laboratory infrastructure. The infrastructure offered by AIT to VIPERLAB project consists of tools for PV characterization/reliability and development of thin film coatings, which makes AIT Lab one of the few locations in Europe where such thorough tests can be realized.
Photo: Accelerated UV ageing for cells/modules (up to 250 W/m2)