Almost 30 % efficiency for next-generation PSC/Si tandem solar cells
[News on line]
World record again at HZB: 29.80 % efficiency for a PSC/Si tandem solar cells
Three HZB teams led by Prof. Christiane Becker, Prof. Bernd Stannowski and Prof. Steve Albrecht have jointly managed to increase the efficiency of perovskite silicon tandem solar cells fabricated completely at HZB to a new record value of 29.80 %. .
The recent research and development focus was on the optical improvement of the silicon heterojunction bottom cell. A nanotextured front side and a dielectric back reflector were added.
The value has now been officially certified and is documented in the NREL-charts. This brings the 30 percent mark within reach
"An efficiency of 30 % is like a psychological threshold for this fascinating new technology which could revolutionise the photovoltaic industry in the near future," explains Steve Albrecht, who is working on perovskite thin films at the HySPRINT lab at HZB. Bernd Stannowski, group leader for silicon technology, adds: "I would particularly emphasise the good cooperation between the different groups and institutes at HZB. This is how we managed to develop these new tandem solar cells entirely at HZB and once again get the world record."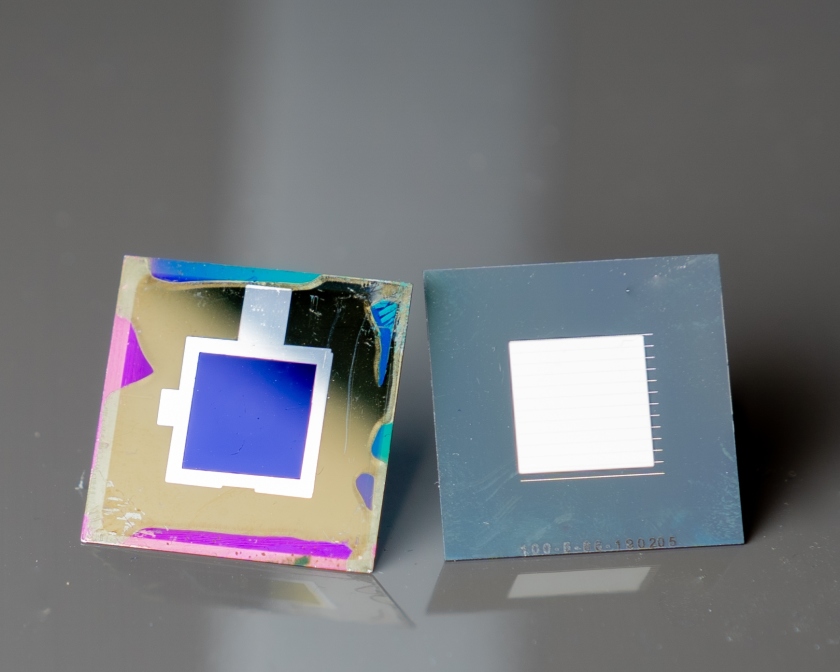 The perovskite silicon tandem cell is based on two innovations: A nanotextured front side ( left) and a back side with dielectric reflector (right). © Alexandros Cruz /HZB