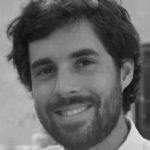 Quentin JEANGROS
Sector Head / Perovskite Materials & Devices
CSEM
Role in the project : WP7–JRA1 Leader: Materials and Device innovation infrastructure - Contact point and coordinator of CSEM's activities in VIPERLAB.
email : Quentin.jeangros@csem.ch
Short Bio
Quentin Jeangros received his Ph.D. from the Ecole Polytechnique Fédérale de Lausanne, Switzerland, in 2014. After a postdoc on transparent conductive oxides (2015-2017), he was leading the activities linked to perovskite/silicon tandem solar cells at the Photovoltaics and Thin-Film Electronics Laboratory, EPFL (2018-2021). Since mid-2021, he has been coordinating the perovskite activities at CSEM. His research interests include the use of advanced electron microscopy techniques to provide new insights into energy materials such as photovoltaic devices.