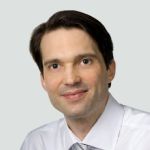 Stephan ABERMANN
Head of Competence Unit Energy Conversion & Hydrogen
AIT AUSTRIAN INSTITUTE OF TECHNOLOG
Role in the project : WP4-NA1 Leader: Harmonization and path towards standardization - Contact point and coordinator of AIT's activities in VIPERLAB.
email : stephan.abermann@ait.ac.at
Short Bio
S.A. received his Master's degree in Materials Science from the Montanuniversität Leoben (2003) and his PhD from the Vienna University of Technology, Faculty of Electrical Engineering and Information Technology (2007). He has also obtained a Master's degree in Building Science and Technology from Vienna University of Technology (2011). His was a university assistant at the Vienna University of Technology until 2010, when he joined AIT as staff scientist and remained until 2013. He was then employed as Head of New Technology Scouting at D. Swarovski until 2015, before joining Schhwarz & Partner as a patent attorney trainee and later as a European patent attorney. Since January 2019 he is head of the Competence Unit "Energy Conversion and Hydrogen" at AIT. S.A. has wide experience in management of national and European projects, and he is IPMA-Certified Project Manager Level C.